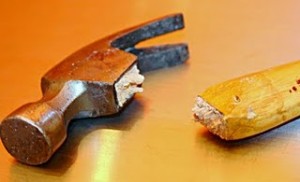 So here's my guide to object-oriented ontology for the curious.
Read this pithy statement by Ian Bogost
.
Then watch Ian's excellent video, "Seeing Things."
Watch this video by me
.
Now listen to this talk by Graham Harman
.
Listen to this class by me
.
Then you can
listen to the first ten minutes of this
, in which I introduce OOO.
Now ready for some reading?
Start with
this basic tutorial by Graham Harman
.
Have a look at
The Quadruple Object
, a concise and lucid account of OOO by Graham.